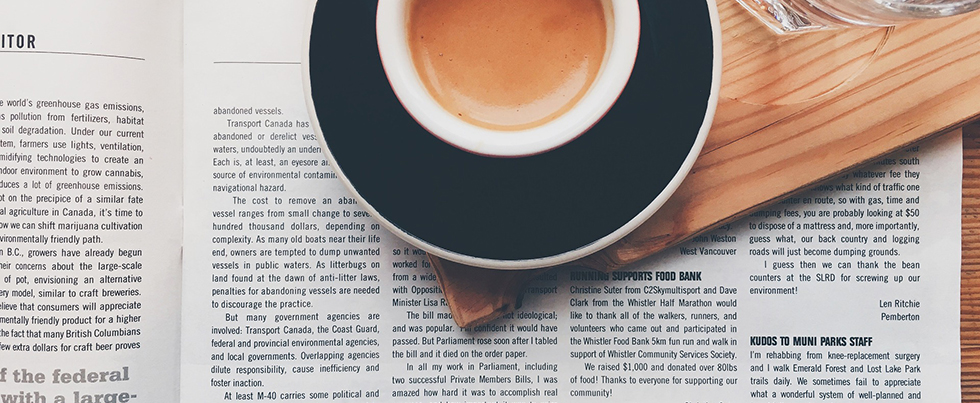 RRROCA Reporter

The RRROCA Reporter is the official newsletter for the communities of Rocky Ridge and Royal Oak, reporting important news, upcoming events, and other local information to residents on a monthly basis (except August). It is also an excellent opportunity for businesses to connect with local customers via paid advertising.

Mind's Design, our publisher, is locally owned and operated. Advertising keeps our newsletter free, which means we can keep publishing it! Please contact Mind's Design at info@mindsdesign.ca for information on advertising opportunities and rates.

For information on partnering with RRROCA, please click here.

If you are interested in having a photo or article published in the RRROCA Reporter, please see the Submission Guidelines located on this page. To submit your photo or article, please send an email to newsletter@rrroca.org.

Recent publications of the RRROCA Reporter are shown below, in .pdf format.
Click here to view past issues of RRROCA Newsletters
2019 Rocky Ridge Royal Oak View Issues

Rocky Ridge Royal Oak View July 2019
Rocky Ridge Royal Oak View June 2019
Rocky Ridge Royal Oak View May 2019
Rocky Ridge Royal Oak View April 2019
Rocky Ridge Royal Oak View March 2019
Rocky Ridge Royal Oak View February 2019
Rocky Ridge Royal Oak View January 2019

2018 RRROCA Reporter Issues
RRROCA Reporter September 2018
2017 RRROCA Reporter Issues
RRROCA Reporter September 2017
RRROCA Reporter Editorial Policy

All content submitted must be family-friendly and related to issues, events, or information that is pertinent to members of our community.

Deadlines:
Content must be submitted by the 8th of the month to be considered for publication in next month's issue; and
Advertising must be submitted by the 15th of the month for publication in next month's issue (please contact info@mindsdesign.ca for advertising inquiries).

Guidelines:

Articles should be:

Under 500 words in length;
Family-friendly;
Non-partisan: no political messages;
Non-fiction: no creative writing, short stories, or poetry;
Free of grammar and spelling errors (as much as possible); and
Free of advertising or promotion of any business or product (no advertorials!).


Photos and images should be:

High-quality JPEGs (300dpi or greater); and
Free to share, use, and modify, with or without a Creative Commons license, if submitted as part of an article.


Please note that the submission of any article or photograph does not guarantee that it will be published. All written submissions will be proofread and edited for both length and correctness by the newsletter Editor.


RRROCA Reporter (Digital Edition)

To receive our newsletter on your phone or tablet, we invite you to download the Mind's Design Mobile App!



Mind's Design monthly community newsletters are available in print and NOW on your mobile device!
The "Mind's Design" App is available for download on the App store for your iPhone or iPad, on Google Play for your Android, and through Amazon Apps for your Kindle Fire. Get your community news delivered to your door and your mobile device! Mind's Design – keeping you connected to your community since 2004.