President's Message
December 6, 2018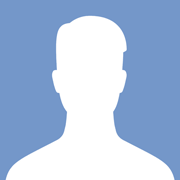 My name is Henry Cairney and I was elected President for the Rocky Ridge Royal Oak Community Association (RRROCA) on November 26th, 2018. Myself and my wife Shona have lived in Royal Oak for the past 8 years. My daughter, her husband and grandchildren reside in Royal Oak also. I retired from business on August 2018 and have decided to donate some of that 'Spare" time to the community.
Although new in the RRROCA, I bring a vast experience from my past engineering management, sports coaching and board roles, and look forward to working with the other RRROCA board members and the many volunteers who actively support their work on an annual basis. I thank them all for their previous endeavors and hope they, and newer volunteers keep that up.
I would be amiss if I did not reach out to everyone in the community to keep working with us going forward into 2019 (doesn't the time fly!!) quite apart from volunteering, but just getting involved in some way, you never know, it could be fun!
Please e-mail volunteer@rrroca.org for more information about all current opportunities, and anything you could contribute.
Also please feel free to contact me on anything that you believe should be brought to my attention. You can reach me by email at president@rrroca.org. I will respond to you in an appropriate time, and if I don't know the answer, I will find out or direct you to someone who does!
Keep warm for the winter and enjoy the holiday season, I wish you a Merry Christmas, Happy Holidays and a good New Year when it comes.
Henry Cairney
RRROCA President