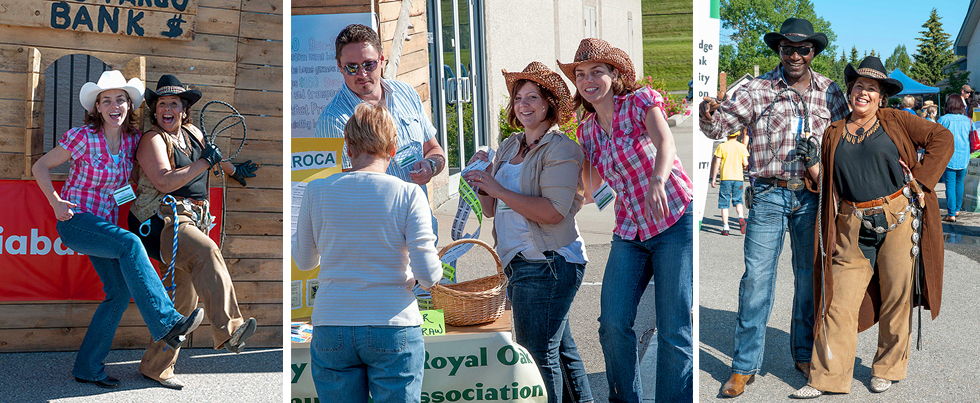 Saturday, September 15, 2018
3 on 3 Community Basketball Tournament

Program:
10:00am Opening
10:05am Games Start
12:00pm First round of games ends
12:30pm Second round of games end
1:00pm Quarter finals end
1:30pm Semi finals end
2:00pm Final game ends
2:15pm Prize ceremony
2:30pm Closing remarks

Rules:
3 Divisions: Ages 8 – 11, 12 – 15, 16+
Minimum 4 games guaranteed per team
Each game is 20 minutes
One member of the team must be RRROCA member
Cost per team is $40
Maximum 16 teams allowed
There will be 4 (A, B, C, D) divisions, and each division will consist of 4 teams
After first round, top finishing team will play with last placed team of next division, ie. A1 vs. B4 (winner is AB1)
A second placed team will play with third placed team in next division, ie. A2. vs. B3 (winner is AB2)
In quarter finals, AB1 vs. BA2 and etc.
Semi final will be between winner of this game and AB2 vs. BA1 game. And final will be between AB Divisional winner and CD divisional winner
Sunday, September 23, 2018
Community Cleanup
Time: 9am – 2pm
Location: London Drugs
# 500, 8888 Country Hills Blvd NW, Calgary, Alberta

RRROCA is pleased to once again partner with London Drugs and the City of Calgary to host our annual Community Cleanup. On Sunday, September 23 between 9am and 2pm, residents are encouraged to bring any of the following items to the London Drugs Parking Lot for responsible recycling or donation to local charities:
* Electrical and electronic goods
(TVs, VCRs, computers, monitors, printers, small appliances, cell phones, PDAs etc)
* Styrofoam, plastic and cardboard packaging
* Rechargeable and alkaline batteries
* Compact Fluorescent Bulbs (CFL's) and fluorescent light tubes up to 4-foot lengths
* Disposable cameras and metal film canisters
* Ink jet and laser cartridges
* Plastic bags
* Furniture
(tables, chairs, dressers, beds, sofas, side tables)
* Toys and games, books, music
* Clothing and soft goods: accessories, shoes, bedding, towels and area rugs, drapes
* Housewares
(pots & pans, dishes, cutlery, cooking utensils, knife sets, Tupperware, small working appliances)
* Organic wastes
(leaves, grass clippings, etc)
* Household metal waste
* Used and expired car seats
(recycling levy of $10/car seat applies. Fabric must be removed prior to drop off)
* Large garbage that does not fit in City of Calgary waste carts


Please note that the following items are not accepted: tires, large home appliances, household chemicals, propane tanks, car batteries, liquids, paint, railway ties. This event is for household items only. Large scale drop offs or commercial loads are not accepted.
London Drugs will be rewarding customers who bring in items for recycling throughout the day. After dropping off their items, residents are invited to enjoy a community BBQ put on by RRROCA. The BBQ begins at 11am.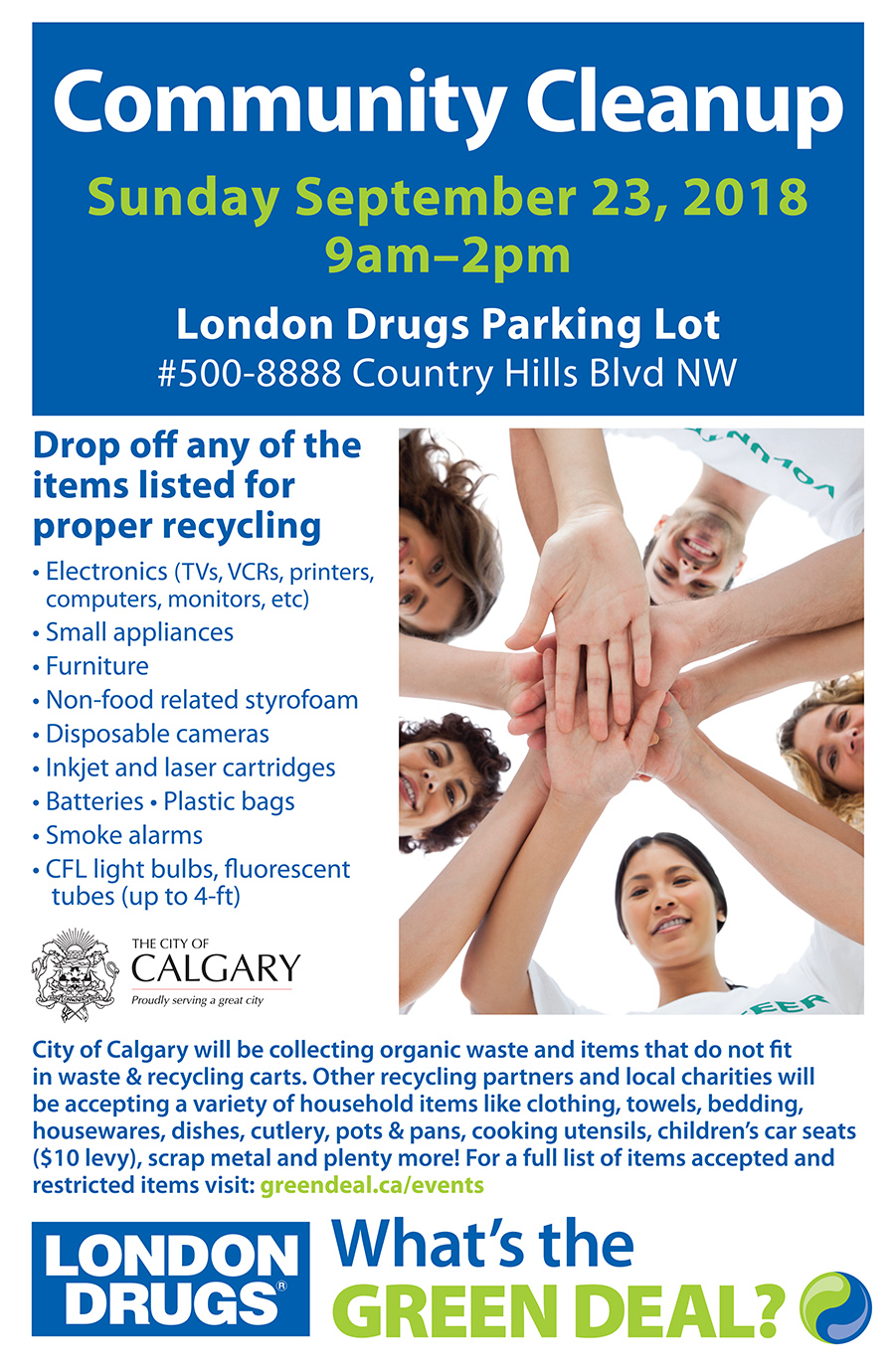 Saturday, December 15 2018
Royal Oak Victory Church Family Movie Day
Please note some dates are tentative; and they will be confirmed as we get closer to the event.