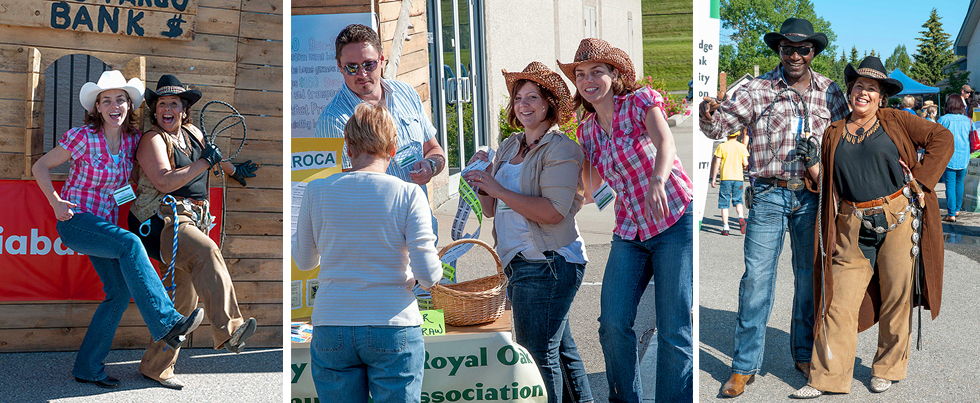 Saturday, September 15, 2018
3 on 3 Community Basketball Tournament

SORRY, THIS EVENT HAS BEEN CANCELLED

Program:
10:00am Opening
10:05am Games Start
12:00pm First round of games ends
12:30pm Second round of games end
1:00pm Quarter finals end
1:30pm Semi finals end
2:00pm Final game ends
2:15pm Prize ceremony
2:30pm Closing remarks
Rules:
3 Divisions: Ages 8 – 11, 12 – 15, 16+
Minimum 4 games guaranteed per team
Each game is 20 minutes
One member of the team must be RRROCA member
Cost per team is $40
Maximum 16 teams allowed
There will be 4 (A, B, C, D) divisions, and each division will consist of 4 teams
After first round, top finishing team will play with last placed team of next division, ie. A1 vs. B4 (winner is AB1)
A second placed team will play with third placed team in next division, ie. A2. vs. B3 (winner is AB2)
In quarter finals, AB1 vs. BA2 and etc.
Semi final will be between winner of this game and AB2 vs. BA1 game. And final will be between AB Divisional winner and CD divisional winner
Tuesdays, September 18 – October 23
Rocky Ridge Royal Oak Ball Hockey

Children and youth are invited to bring their own hockey sticks and drop in for the opportunity to learn and enjoy community ball hockey. Players who are either new to the game or experienced competitors are welcome to drop in for fun pick-up games in a safe and inclusive environment.

Dates: Tuesdays, September 18 – October 23
Time: 3:30 p.m. – 5:00 p.m.
Ages: 6-12 years of age
Community: Rocky Ridge Royal Oak
Program cost: Free
Address: 9000 Royal Oak Way NW

For more information please call 311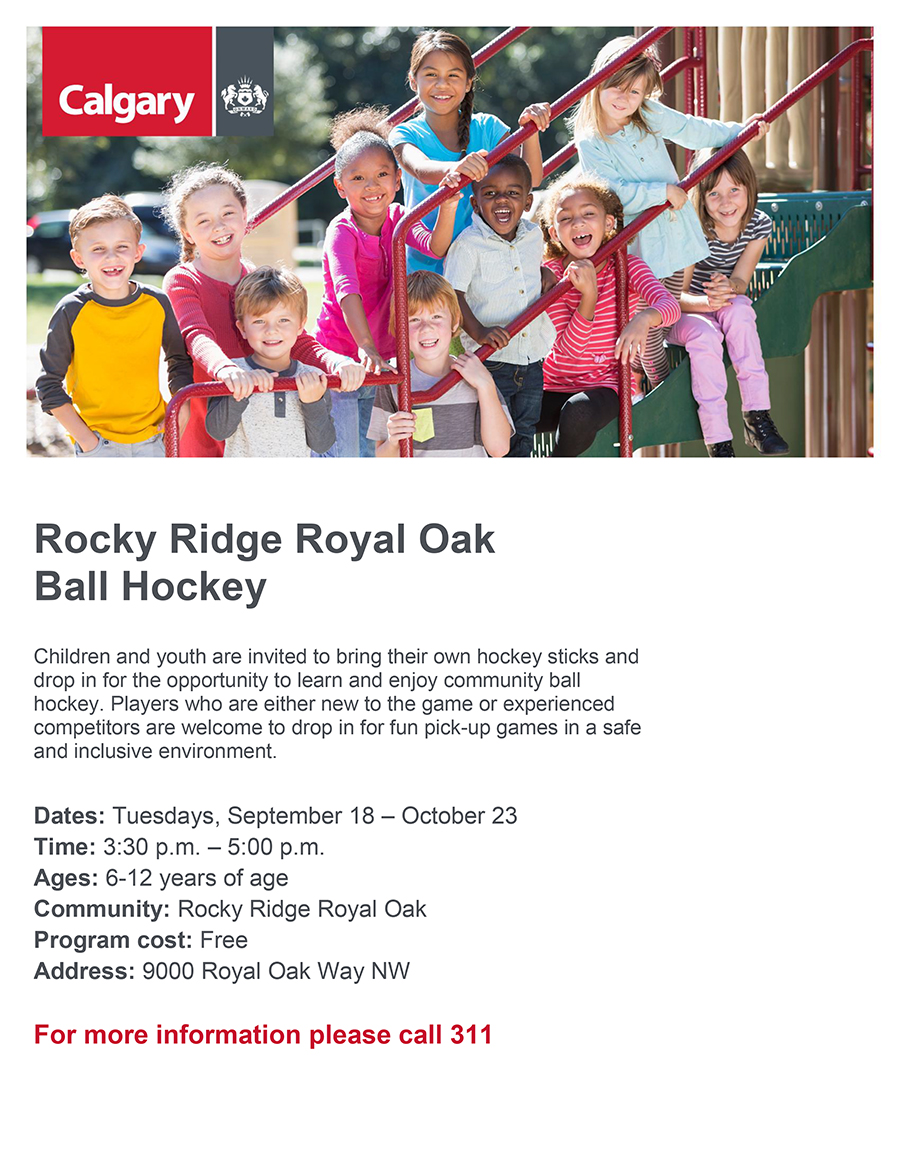 Saturday, December 15 2018
Royal Oak Victory Church Family Movie Day

Please note some dates are tentative; and they will be confirmed as we get closer to the event.