Welcome to the
Rocky Ridge Royal Oak Community Association!
Rocky Ridge Royal Oak Community Association is a small group of volunteers who
meet regularly and work constantly to:
tackle and fix residents' concerns
review and adjust development applications
watch out for environmental concerns
run children and community based programs
provide insurance for supported sport and area usage activities
communicate area and city issues to the residents
represent the community to the outside world
communicate with the Ward 1 and 2 Councillors, the Member of the Legislature of Alberta,
and with the Member of Parliament.
Please note that the City communicates overall area issues directly with the Community Association and does not necessarily recognize residents associations as the "voice" of the people.
Saturday July 8th 2017
9th Annual Community Stampede Breakfast
hosted by RRROCA and NWFC
Time: 8am – 11am
Where: North West Family Church (10307 Eamon Rd NW)
RRROCA's Signature Event! Join your neighbours for our 9th annual Community Stampede Breakfast on Saturday, July 8, 2017 from 8am – 11am.
Pancakes and sausages are served along with loads of fun for the whole family, including a kiddie corral, photo booth, live music, bouncy castles, mascots, children's crafts and maybe even some impromptu line dancing!
This year's event will be held in the parking lot of the North West Family Church (10307 Eamon Rd NW). Last year's breakfast was attended by over 4,000 guests!
Compostable foodware will be provided to make the event 100% green. See you there in your best western gear. Yahoo!

Volunteer at this years Stampede Breakfast! CLICK HERE TO SIGN UP!
The Community Park is now open!
RRROCA is pleased to announce that our Community Park is now open! We encourage all of our residents to visit the park now that the fence is done, and enjoy all that is has to offer as the weather turns nicer.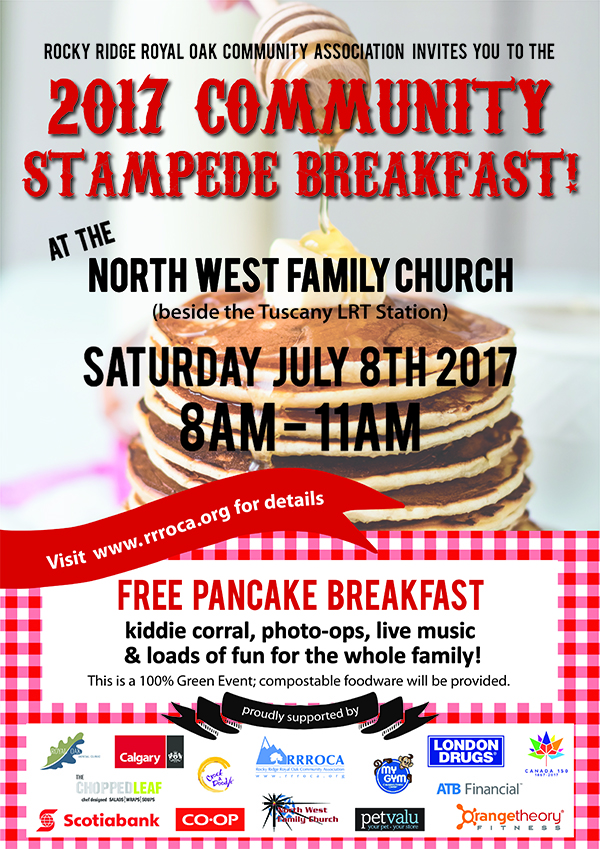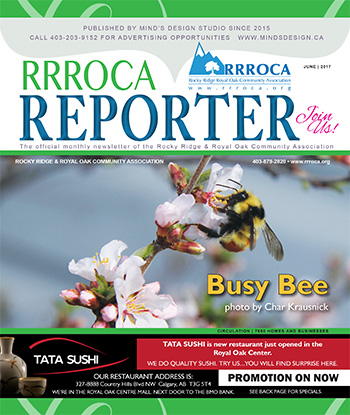 The May EDITION of the RRROCA Reporter
IS OUT NOW!