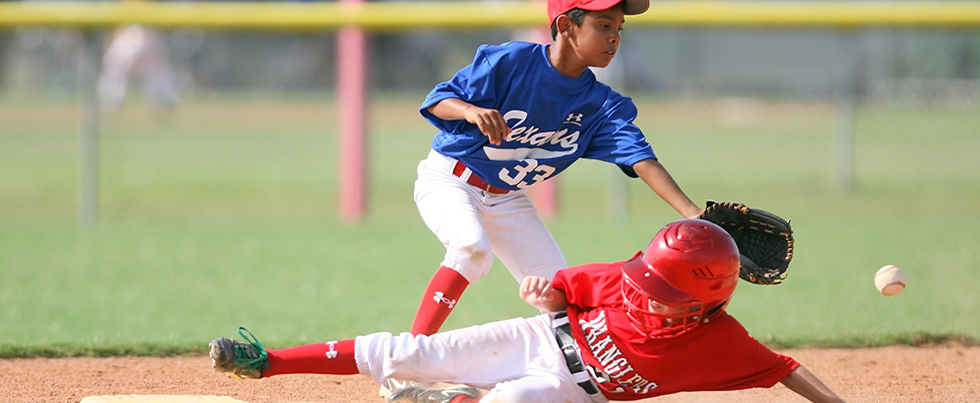 Sport Clubs
BASEBALL
Crowfoot Fastball www.crowfootfastball.ca offers Fastball/Softball for girls and boys between the ages of 5-18 years living in NW Calgary to play fun or competitive Fastball/Softball. Registration starts in mid Feb, indoor practices from March to April and the season runs through May-June. Calgary Minor Softball Association www.calgaryminorsoftball.comcoordinates Fastball/Softball in the 4 quadrants in Calgary.
For those 18 and over, competitive Fastball/Softball/Slow Pitch is available through several other organizations.
Calgary Women's Fastball Association – www.scenicacresca.ca
Calgary Industrial Softball Association (Men and Women) – www.cisafastpitch.com
Slo-Pitch – www.calgarysportsclub.com/slo-pitch/index.shtml

BASKETBALL
Northwest Calgary Basketball falls under the Calgary Minor Basketball Association (CMBA), a not-for-profit, community based, volunteer organization that coordinates basketball games for boys and girls aged 9 to 19 years of age. Rocky Ridge and Royal Oak children wishing to play community basketball must register through the Silver Springs Basketball Association. For information, visit: www.cmba.ab.ca
FOOTBALL
Cowboys Football offers programs for age groups from 8 to 18 years old.
HOCKEY
The Bow River Hockey Association is the primary hockey association for. Online and mail-in registration is now available, and a walk-in registration will take place on August 23rd at the Bowness Sportsplex. Please note that Bantam aged players will play in Bow River this year. Midget aged players will register with the Crowfoot Hockey Association
LACROSSE
Lacrosse is one of the fastest growing sports in Calgary. The northwest team is called the Calgary Hornets.
SKATING
The Crowchild Skating Club offers a variety of programs from learning to skate to figure skating. The CSC is located at the Crowchild Twin Arena. For more information go to www.crowchildtwinarena.net or call (403) 239-7091 The Crowfoot Skating Club. For more information please call (403) 288-8839 or see us at www.crowfootskating.com
SPEED SKATING
The Calgary Grizzlies Speed Skating Club offers novice, intermediate, advanced programs. Learning-to-speed-skate (novice), learning-to-train (intermediate) and Special-O programs take place at Shane Homes Rocky Ridge YMCA. More advanced programs (11-15 years (Stage 1), 15-18 years (Stage 2)) run out of the Olympic Oval. For more information on 2018-2019 programs go to http://www.yycspeed.ca/ or email us at fun@yycspeed.ca.
BEACH VOLLEYBALL
Beach Volleyball Classes for Youth (Grade 4 & above)
www.scenicacresca.ca
SOCCER
Rocky Ridge Royal Oak Community Association provides soccer for U12 and under.
For U6-U18 recreational and competitive soccer, please go to www.calgarywestsoccer.com.
How would you like to have some fun? We are a recreational soccer program for ladies of all ages and skill levels – beginner to expert! We hold an orientation evening and offer a learn-as-you-go program. There is never a wrong way, just a better way. Our games are refereed and we also host technical sessions to refresh our skills and learn new ones.
We have four teams, which play two nights a week, Tuesdays and Thursdays from 8:00 – 9:00PM. All games are played on the fields adjacent to Monsignor Doyle School and Scenic Acres School. Our season starts Tuesday, April 21st and concludes Tuesday, June 23rd. Our final game takes place at 7:30PM with a wrap up party to follow.
PLEASE NOTE: We are offering online registration this year at www.calgaryarea.com/nw/scenicacres/scenicacres.htm Click "Programs in Your Community", read Women's Soccer information and then register online. Payment must be made by credit card with online registration. In person registrations will be accepted in the office during regular office hours. If you have any further questions please contact Fiona @ 403-239-5303.